It's tough to be a kid in the hospital. Pickleberry Pie Hospital Concerts for Kids uses the healing power of music to help kids feel like kids again! We bring professional musicians into hospitals and other institutions to work directly with kids, bringing joy and comfort.
Pickleberry Pie On-Line Auction August 1-14! Get your bids in for our amazing items. All proceeds benefit Pickleberry Pie Hospital Concerts for Kids.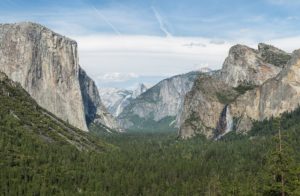 You could win a week at a cabin in Yosemite! Or a week at a vacation home in Hawaii, or a week at a time-share in Cancun, Mexico! We have VIP tickets to see jazz legend Stanley Clarke Band, Trout Fishing in America, a Beethoven Concert at the Chamber Orchestra of Philadelphia, and tickets to shows at the Coffee Gallery Backstage in L.A. We have Green Room passes to see Jimmy Kimmel Live, as well as VIP tickets for Wheel of Fortune. We also have tickets to see the Birch Aquarium in San Diego, and Cubs tickets in Chicago. There are some unique items as well – Santa Barbara Coordinator and artist Lanny Sherwin has offered to make a painting of your pet. Also, we've gotten talented voice actors to donate a personal voicemail message for you in the voices of Winnie-the-Poo, SpongeBob SquarePants, Bart Simpson, and Jimmy Neutron! Visit our auction site to see and bid on more items.
We were featured on CBS Inside Edition!

"While hospitalization is tough for families and patients alike, the opportunity to allow a child to sing, dance, smile, and to enjoy being a normalized child is like no other. We are extremely grateful to have access to Pickleberry Pie and their performers, and hope that we continue with the opportunity to work with such wonderful artists."
– Lindie McDonough, Child Life, Mt. Washington Pediatric Hospital

"The hospital can be very stressful. So when there are treats that make things feel less like a hospital, that is a God-send. Thank you for offering comfort, it mattered big time."
-Jennifer Harvey, Mom of J.R.

"Thank you for caring for kids who need more joy in their lives."
-Joan Gilkison, The Joan L. and Robert C. Gilkison Foundation