Here's a list of some of our Pickleberry Pie artists. Go to our YouTube channel watch some of the videos made for kids in the hospital. Please help support getting these concerts into the hospitals by donating here.
---
123 Andrés: Bilingual (Spanish/English) online concerts with Andrés & Christina
Come join the fiesta on Facebook, Instagram or YouTube.
Facebook: https://www.facebook.com/123conandres/
Instagram: 123conandres
---
Joanie Calem has lots of concerts on her website: www.joaniecalem.com
Or visit her YouTube channel Joanie Calem for Kids https://www.youtube.com/channel/UCgptemKE6eHbvJlBZEAHsVw
---
Two of a Kind (David & Jenny Heitler-Klevans): Children's Concerts with music, movement, sign language, and puppets! Visit their Facebook page for upcoming concerts and their YouTube page for videos.
Facebook Live:www.facebook.com/TwoKind

Website: https://twoofakind.com
YouTube: https://www.youtube.com/user/heitlerklevans/videos
---
Miss Jamie: Jamie Martin has lots of great story time and music videos on her YouTube Channel for kids 0-8. They can be seen on www.MissJamie.TV
---
Alastair Moock:
Live at https://facebook.com/AlastairMoockMusic/
All info at https://moockmusic.com/schools
Check out his Facebook page for updated concerts
---
Lori & RJ: Live Facebook Concerts "We Love Music". Kids Music with a Groove (all ages)
Facebook Live:https://www.facebook.com/Lori-and-RJCotton-Candy-Express-Music-290432000541/
Lori & RJ's website: https://loriandrj.com
---
Susan Salidor: "Songs of Comfort & Joy by Susan Salidor" (ages 2-7)
Facebook Live: https://www.facebook.com/SusanSalidorSings/
---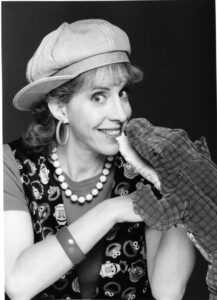 Wacky Wendee: Singing, dancing, puppets & silliness
Website: https://wendeesmusic.com/home
---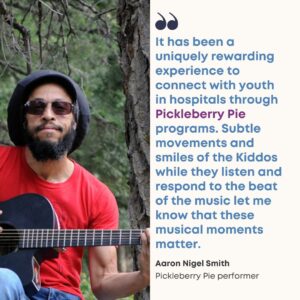 Aaron Nigel Smith: Reggae Music
Facebook: https://www.facebook.com/aaron.n.smith.98
Website: https://aaronnigelsmith.com
---
Uncle Devin: Uncle Devin, a wonderful "drum-cussionist" and host of WEE Nation Radio that streams hip-hop, funk, R&B, and world music for kids
website: theuncledevinshow.com
Wee Nation Radio: www.weenationradio.com
---
Silly Goose and Val Music, silliness and ventriloquism. Visit her Facebook Page: https://www.facebook.com/sillygooseandval/ to see what's happening with the always wacky Silly Goose and Val.
---
Yosi: Music & puppets, plus lots of goofy fun.
All info at: www.YosiMusic.com