Everything we do for kids, we provide for free – Thanks to volunteers and
foundation support.
Everything we raise goes back to kids – We have low overhead and put our
resources into providing services.
Everything we do for kids, we do with kids – Our programs involve audience
participation.
We listen to our Board and Foundations – We take suggestions to heart. They
were the ones who got us involved in the first hospice in the U.S. dedicated solely
to children.
We are committed to transparency – We received the Gold Award from Guide Star
and were named one of the nation's Great Nonprofits.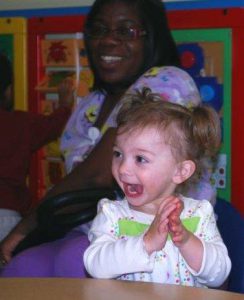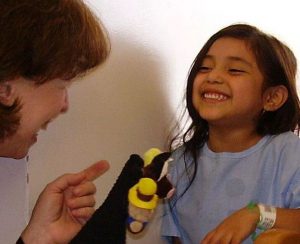 Pickleberry Pie truly brought a great energy to our clinic this morning. My favorite part was seeing the kids skip by my office, playing their kazoos without a care in the world. Thank you from the bottom of my heart. Pickleberry Pie made a huge difference in our patients' lives today.
– Amy Frias, Community Education, Children's Hospital of Orange